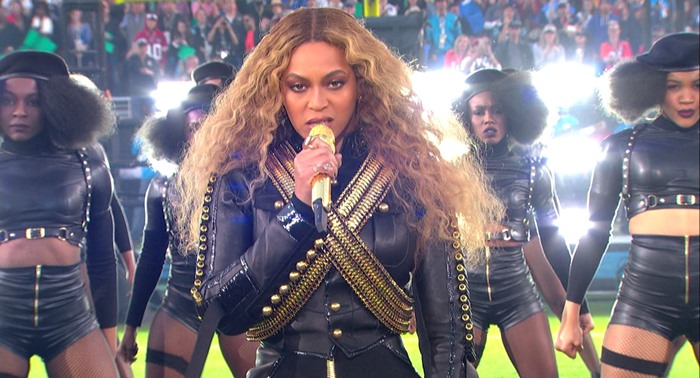 How are we using our platforms?
It's been days and my timeline is still buzzing about Beyonce's pro-black halftime performance. There's been a social media frenzy swirling around the performance and the accompanying video "Formation". Social media is so powerful that it would have been liked and reposted thousands of times, and within a matter of seconds. Positive and negative comments would have been there for the world to see, and many avid social media users would've been hoping that more people interact with their accounts. But even if they didn't, they could always try this alternative to trusy to grow and expand their follower numbers and account. Like I said, social media is powerful, and it lets you do almost anything these days, such as talking about how eventful Beyonce's performance was. Some of us are excited she took an artistic political stance while others are disappointed and upset for various reason.
Rather than focus on whether or not Beyonce' was able to make a point, I wonder how may of us are willing to use our platforms to take a stance or make a statement? Sure we'll get on Facebook and speak up in our digital communities and friendship circles but are we willing to take a stance publicly for a cause? We may not be able to take a stance at work for various reasons, but the social media stratosphere is wide open. Are we willing to make an impact there? Only 1% of people using social media create original content, while the rest just redistribute and consume. Are you willing to make some noise and join the 1%?
How are we using our platforms?

How are we using our platforms?It's been days and my timeline is still buzzing about Beyonce's pro-black halftime performance. There's been a social media frenzy swirling around the performance and the accompanying video "Formation". Some of us are excited she took an artistic political stance while others are disappointed and upset for various reason. Rather than focus on whether or not Beyonce' was able to make a point, I wonder how may of us are willing to use our platforms to take a stance or make a statement? Sure we'll get on Facebook and speak up in our digital communities and friendship circles but are we willing to take a stance publicly for a cause? We may not be able to take a stance at work for various reasons, but the social media stratosphere is wide open. Are we willing to make an impact there? Only 1% of people using social media create original content, while the rest just redistribute and consume. Are you willing to make some noise and join the 1%?

Posted by The Opened Box on Thursday, February 11, 2016