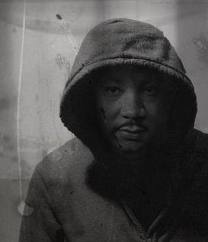 What's Missing From The Trayvon Martin Protests? Boycotts!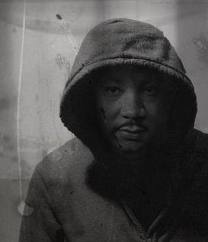 While attending a Town Hall Meeting on April 4th 2012 given by The Howard Players, Howard U's Afro-American Studies Dept, The Congressional Black Caucus and The Journal of Negro Education it dawned on me that something is missing from all the rallies that we have been seeing.  Everyone is in an uproar while marching and calling for the arrest of George Zimmerman, but what if nothing happens on April 10th?  Or if the case is brought to trial and Zimmerman is found innocent then what will we do?
Marching is cool and social media has helped to raise awareness but how will we show that we as a community mean business?  More marching?  I pray to God we are not thinking about rioting.  Well let's look to Martin Luther King Jr's last speech.  
It dawned on me while I at this Town Hall that no one has been calling for boycotts.  I also remember a study I read conducted by Neilson some time last year that stated African-Americans had the spending power of close to $1 Trillion.  $1 Trillion!  Meaning this, if we were our own country we would be ranked 16th in the world in terms of spending (above the likes of Turkey, Australia, Taiwan and Iran).
<Download Neilson State of The African American Consumer Here>
In his final speech King called for the boycott of such companies as Wonder (bread) and Coke (Coca-Cola)… he also said that African Americans should start to pull money out of the banks and pooling our resources together.  The very next day he was gunned down.  Maybe he was on to something.
Excerpts from King's Mountain Top speech below:
We don't have to argue with anybody. We don't have to curse and go around acting bad with our words. We don't need any bricks and bottles. We don't need any Molotov cocktails. We just need to go around to these stores, and to these massive industries in our country, and say, "God sent us by here, to say to you that you're not treating his children right. And we've come by here to ask you to make the first item on your agenda fair treatment, where God's children are concerned. Now, if you are not prepared to do that, we do have an agenda that we must follow. And our agenda calls for withdrawing economic support from you."
And so, as a result of this, we are asking you tonight, to go out and tell your neighbors not to buy Coca-Cola in Memphis. Go by and tell them not to buy Sealtest milk. Tell them not to buy — what is the other bread? — Wonder Bread. And what is the other bread company, Jesse? Tell them not to buy Hart's bread. As Jesse Jackson has said, up to now, only the garbage men have been feeling pain; now we must kind of redistribute the pain. We are choosing these companies because they haven't been fair in their hiring policies; and we are choosing them because they can begin the process of saying they are going to support the needs and the rights of these men who are on strike. And then they can move on town — downtown and tell Mayor Loeb to do what is right.
But not only that, we've got to strengthen black institutions. I call upon you to take your money out of the banks downtown and deposit your money in Tri-State Bank. We want a "bank-in" movement in Memphis. Go by the savings and loan association. I'm not asking you something that we don't do ourselves at SCLC. Judge Hooks and others will tell you that we have an account here in the savings and loan association from the Southern Christian Leadership Conference. We are telling you to follow what we are doing. Put your money there. You have six or seven black insurance companies here in the city of Memphis. Take out your insurance there. We want to have an "insurance-in."