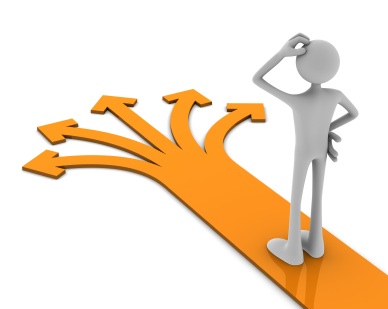 Lessons While Making Hard Decisions [Reflection/Blog]
I'm finally learning the importance of paying attention to what I want and need, and being true to those things. I think for so long I have not paid enough attention to my wants and desires. I have too many times gone after what I thought I should. And really, the "shoulds" will get you every time. This happened to me during my job search, where I kept doing what I needed to do to get the job during an interview (saying the right things), but all the while ignoring the fact that I got different signs on how the job was not a right fit for me. The "shoulds" told me, and have told me, to do things that were inauthentic to who I am. The "shoulds" have prompted me to roll my eyes while I was doing whatever it was I thought I "should" do, and have just felt pressure-filled and anxiety-laden overall. The "shoulds" basically suck. But I'm learning. I'm learning the importance of really taking the time to learn about my internal workings in any given situation, and following through with that, instead of following the "shoulds." Unfortunately, and fortunately, this lesson is repeating itself, as most lessons do, because it is not an easy one (no flip of a switch here). This lesson, as most lessons, is so important, that I find myself going through situations where the message is being repeated to me: 'be true to yourself'.  
Basically, I haven't mastered the lesson yet, so I continue to go through situations that are strengthening it for me or knocking me on the head saying "hellooooooo!." It's a blessing and a pain all in one. But I have come to learn that lessons will repeat themselves because the student has not fully learned it (the student has not become the teacher). And I'm all for learning so that I can grow, become a better me, and practice authenticity.  It's tough, but I know it will be worth it in the end.