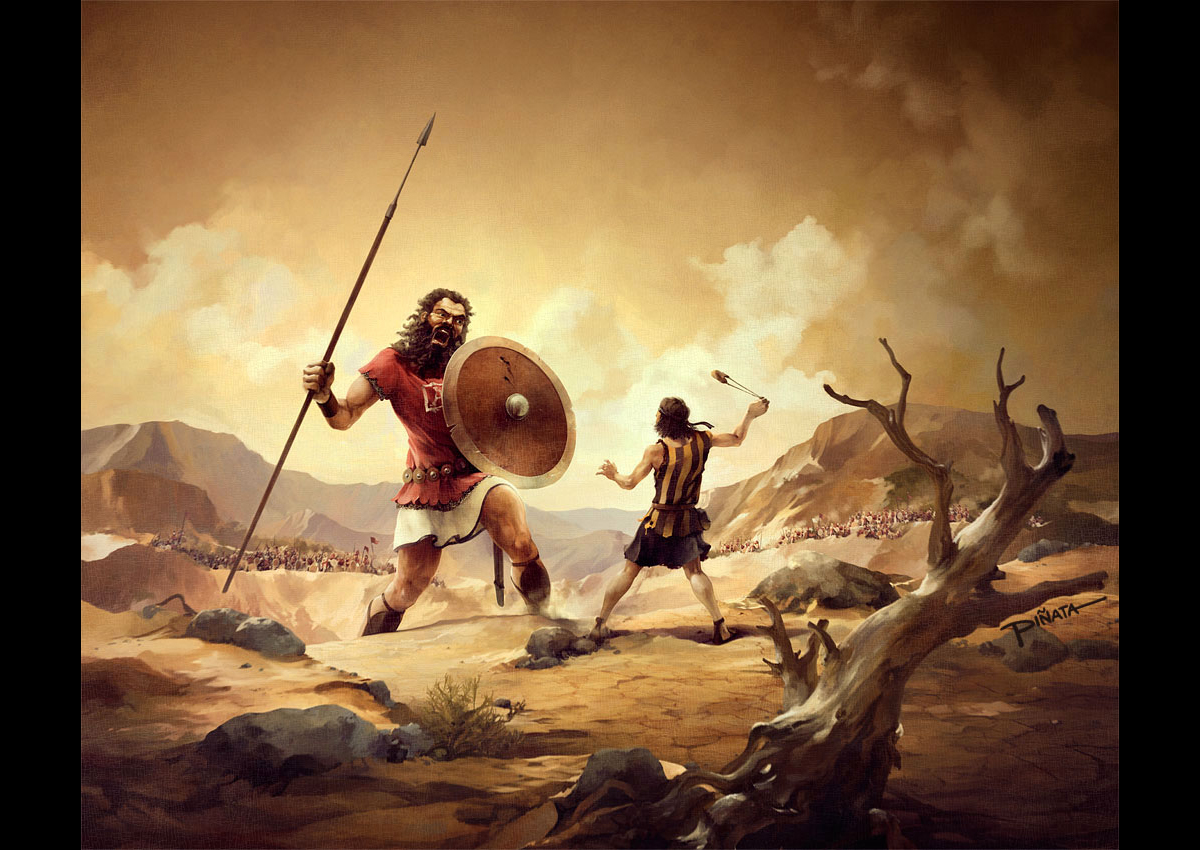 Your Giant Is Not So Big [sermon/blog]
Your Giant Is Not So Big – Tune in at 7pm for a short live message.
If you miss it or tune in late don't worry, the message will be available on demand.
Scripture Reference 1 Sam 17:38 – 45
38 Saul clothed David with his armor; he put a bronze helmet on his head and clothed him with a coat of mail. 39 David strapped Saul's sword over the armor, and he tried in vain to walk, for he was not used to them. Then David said to Saul, "I cannot walk with these; for I am not used to them." So David removed them. 40 Then he took his staff in his hand, and chose five smooth stones from the wadi, and put them in his shepherd's bag, in the pouch; his sling was in his hand, and he drew near to the Philistine. 41 The Philistine came on and drew near to David, with his shield-bearer in front of him. 42 When the Philistine looked and saw David, he disdained him, for he was only a youth, ruddy and handsome in appearance. 43 The Philistine said to David, "Am I a dog, that you come to me with sticks?" And the Philistine cursed David by his gods. 44 The Philistine said to David, "Come to me, and I will give your flesh to the birds of the air and to the wild animals of the field." 45 But David said to the Philistine, "You come to me with sword and spear and javelin; but I come to you in the name of the Lord of hosts, the God of the armies of Israel, whom you have defied.