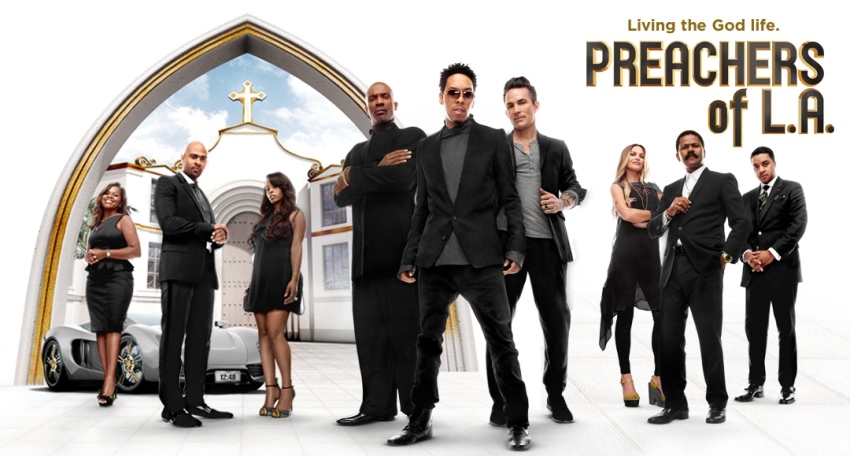 2 Things Preachers of LA Won't Tell You [blog/discussion]
Tonight there will probably be a ton of people tuning in to see Oxygen's new reality show Preachers of LA. The cast includes:
Pastor Wayne Chaney – Senior pastor of Antioch Church of Long Beach
Bishop Ron Gibson – Pastor of Life Church Of God In Christ in Riverside
Deitrick Haddon – Minister and contemporary gospel artist
Jay Haizlip – Senior pastor of The Sanctuary in Orange County
Bishop Noel Jones – Senior pastor of the City of Refuge Church in Gardena
Bishop Clarence McClendon – Senior pastor of Full Harvest International Church in Los Angeles

Although the above Pastors/leaders have been successful financially, please be aware that most church leaders do not make a ton of money. In fact here are some things Preachers of LA probably will not tell you that comes with the territory of being called to ministry:

1. Ministry is not profitable for most
According to the HartFord Institute for Religion and Research –
On average, an ordained Protestant pastor serving a small congregation received a median salary and housing package of $31,234, according to a study by sociologist Jackson Carroll. But there is a wide disparity in compensation between Protestant pastors serving small congregations and those serving medium and large congregations. For example, a Protestant pastor serving a congregation of more than 1,000 members received a median salary and housing package of $81,923. Considering that the vast majority of churches in the United States are small, the overall compensation package for Protestant pastors is low when compared with teachers and social workers. Roman Catholic priests earned less than Protestant pastors, in part because they have no family to support. Depending on the size of the parish, the median salary for Catholic priests runs between $21,000 and $26,095.
2. Ministry is not the healthiest profession to be in:
A United Methodist Survey showed obesity, high cholesterol, pre-diabetes, pre-hypertension and functional symptoms of depression are significantly higher among clergy.
Other survey results for clergy showed:
41% are obese, and another 37% are overweight
54% have high cholesterol
70% constantly fight depression – The Barna Group
50% of pastors' marriages end in divorce – The Barna Group
70% of pastors do not have a close friend – The Barna Group
We are just one episode in so who knows, maybe Preachers of LA will hit on some of the above topics or maybe some lives will be changed as a result of the show.  When watching let's remember this reality TV and reality TV is often not reality, it is entertainment.  To be entertained television producers know they have to sell consumers a product for maximum viewership.  Based on the first episode we were being sold a little drama and a lot of high priced materials so of course we'll tune it but hopefully we won't take all of what we see as the full truth on how it looks to accept a call to ministry.